Our vets near Oswestry. Rhyn Park Vets is the nearest vets for St Martins, Gobowen and Weston Rhyn. Also very convenient for Oswestry and Chirk. 01691 778589.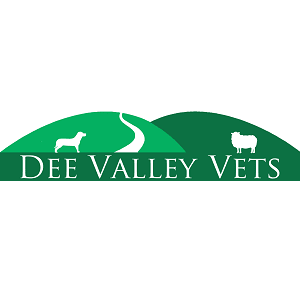 We offer a friendly and efficient service providing good value for money. We have an ongoing intention to provide an excellent service at reasonable prices.
Our veterinary surgery near Oswestry has now been open for over 4 years. You can call in during opening hours or phone to make an appointment.
The team behind Rhyn Park Vets is Dee Valley Vets based in Llangollen. You can follow Dee Valley Vets on Facebook.
If your pet is sick or injured we will do our best not to rack up unnecessary bills but at the same time sort out the problem efficiently. A 24 hour emergency service is available by phoning the usual number and you will be attended to by your usual vets. Extra charges will of course apply.
At our veterinary practice in St Martins we currently offer consultations on Wednesdays by appointment from 9-5 pm. Llangollen is open everyday. As of September, St Martins will be 9-5pm every day and will be offering more services.
Services
Our vets near Oswestry offers an efficient, caring service with remarkable value for money.
Best Value
When it comes to disease prevention we believe our vaccinations are the best value of any vets in Oswestry or the surrounding area.
For example: Course of puppy vaccinations: £40, Dog booster: £30, Cat booster: £35.
In House
We will neuter all domestic pets and perform operations such as tumour removals and dentals. We can take blood samples and get results the same day from the laboratory at our Llangollen surgery.
24 hour Emergency Service
We offer a 24 hour emergency service - extra charges apply of course. All out of hours is at Dee Valley Vets in Llangollen.
For all your veterinary needs, we are here, we care.
Our vets take pride in providing a high standard of friendly, personal service for our clients and their animals.
Address:
Unit 2, The Old Tollbar, Moors Bank, St Martins, Oswestry SY11 3ER. Travelling from the Gledrid roundabout towards Stans Shop we are on the left immediately after Rhyn Park School, next door to Chicken Express.
There is plenty of free parking. Opening hours are Wednesday 9-5 pm by appointment. Llangollen open everyday. As of September, St Martins will be 9-5pm every day and offering more services.